"Keep your tongue wet with the
remembrance of Allah."
Skype ID : elearnquranislam
Best Place to Learn Quran Reading with Tajweed Online
Come on board for the most personalized experience for online Quran Learning with Tajweed with our Expert Quran Teachers suitable the same for kids and adults. Eonline Quran is a registered and reliable Quran teaching school where results are guaranteed. Avail our one week Free Trail Classes and be sure that you are in the right place to learn Quran reading with Tajweed.
Register For Free Trial Classes
We take responsibility for good results. We take you and your children step by step to the highest level to learn Quran reading with tajweed online. The comfort of home and your selected timings, supervision of parents and guidance of expert Quran Teachers makes online Quran learning a lot easier. Therefore you can rely on us.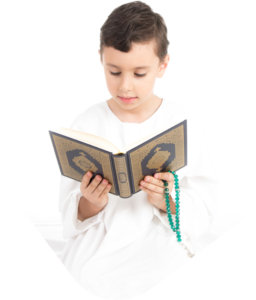 DO
YOU

OR


YOUR KIDS


WANT TO


LEARN QURAN?
Then what you wait for? Learn Quran Online while staying at Home!
Learn Quran Islam is offering you to learn the Quran with tajweed .Here our academy is progressing and doing its best to serve you how to learn and recite the Quran with tajweed.
Learn Translation and tafseer Of Quran qualified teacher related to these subject are Available.Our teachers have skills over the languages they can speak arabic and english language.
Our muslims brother and sisters who are living abroad are facing problems for their kids.So learning of Quran Memorization or hifz is very important Our academy is teaching online via skype
Our relation with our students is very strong because our online Quran Teachers deals our students with full sincerity. We don't charge so much. Our demand is minimum and quality of Quran education is high.
Just fill out registration form we will contact you within 12 Hrs and you will be guided through installation of Skype by our Experts and a Skype ID and Password will also be provided if you don't have yours.
You can pay through Pay Pal, through Bank, Western Union, Money Gram, or any online remittance service.
You just need to come online on Skype at class time. Our Quran Tutor will call at the class time, share screens and will send all required data to study. You don't need anything else
Get a One on One Tutor For Your Learning!
Join Live Group Classes with a trainer

Videos by our Tajweed experts available in English, Urdu and other languages.

Online Periodic students' assessments, quizzes and certification will be done.

TPI, Poems, Stories for learning Makharij, Harakaat & Qawaid. The whole course will be on the fingertips of the students.
Textbook, Workbook, Videos, Presentations, and online tajweed games.
What others feel about our Syllabus