"Keep your tongue wet with the
remembrance of Allah."
Skype ID : elearnquranislam
Best Place to Learn Quran Reading with Tajweed Online
Join our expert Quran teachers online who are appropriate for children and adults to create the most customised online Quran Learning experience with Tajweed. Learn Quran Islam is a certified, trustworthy Qur'an school that guarantees best results. Make sure you're in the proper place to learn Quran with Tajweed for a one week free trial classes.
Register For Free Trial Classes
For successful results, we accept responsibility. We bring you and your children to the greatest level step by step to learn Qur'an online. Set your time from your Home comfort, under the supervision of parents. Experienced Qur'an teachers makes online study more simpler and easier for you and your childs. you may put your faith in us.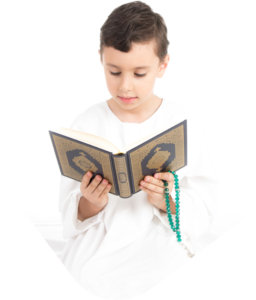 DO
YOU

OR


YOUR KIDS


WANT TO


LEARN QURAN?
Then what you wait for? Learn Quran Online while staying at Home!
Learn Quran Islam provides you with the opportunity to learn the Quran with tajweed. Our academy is growing and doing everything it can teach you how to memorise and recite the Quran with tajweed.
There are trained teachers available to teach Quran translation and tafseer. Our professors are multilingual; they can speak Arabic as well as English.
Our Muslim brothers and sisters who live in other countries are having difficulties raising their children. As a result, Quran memorization, or hifz, is critical. Our academy teachers, teaches online using Skype.
Our relationship with our students is very strong our online Quran Teachers deal with our students honestly and sincerely. We don't have such high prices. Our demand is low, but the quality of Quran teaching is excellent.
Simply complete the registration form and we will contact you within 12 hours. You will be led through the installation of Skype by our Experts, and a Skype ID and Password will be supplied if already you do not have one.
You can pay by PayPal, bank, Western Union, Money Gram, or any other online transfer provider.
You only need to connect to Skype during class time. Our Quran Tutor will call at the scheduled class time, share screens, and give all necessary info for study. You don't require anything else.
Get a One on One Tutor For Your Learning!
Join Live Group Classes with a trainer

Our Tajweed specialists' videos are accessible in English, Urdu, and other languages.

Students will be assessed, quizzed, and certified online on a regular basis.

TPI, Poems, and Stories to Help You Learn Makharij, Harakaat, and Qawaid Students will have access to the whole course at their fingertips.
Textbook, workbook, videos, presentations, and online tajweed games are all available.
What others feel about our Syllabus